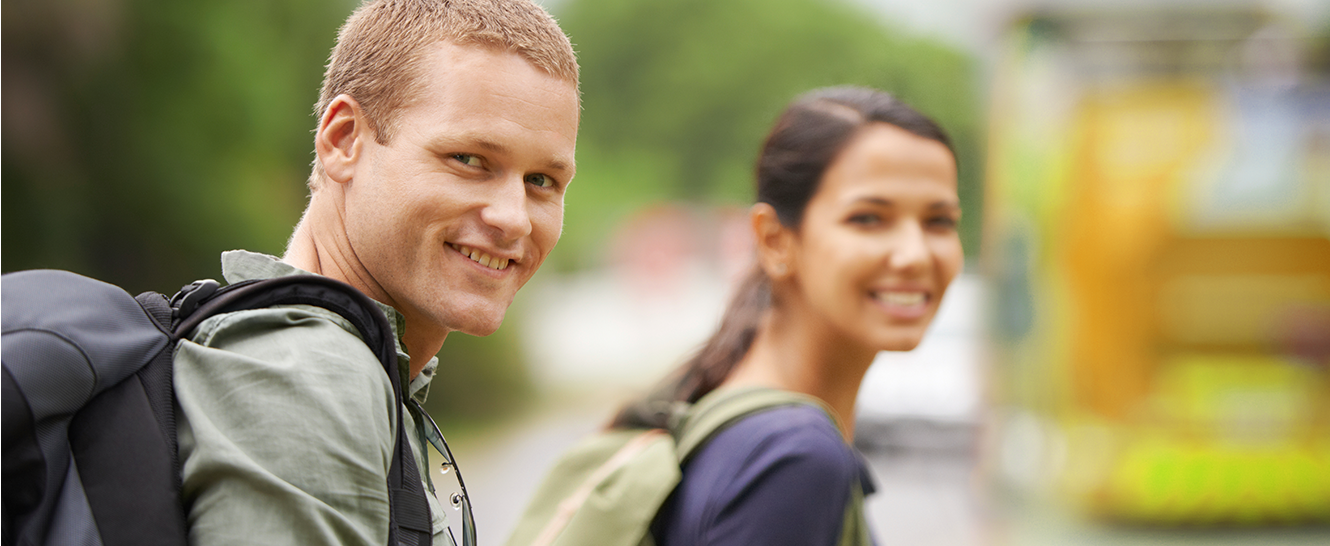 ZOB |

Guests & Visitors
Timetable overview
Time
Destination
Via
Organizer
Gate
01:00
Opole

Olszyna, Okmiany, Wroclaw (Breslau),...

Olszyna, Okmiany, Wroclaw (Breslau), Olawa, Brzeg, Opole (Oppeln), Przemysl, Krakow (Krakau), Gliwice, Strzelce Opolski, Zabrze, Chorzow, Katowice (Kattowitz)

Sindbad
23
01:05
Amsterdam

Hamburg, Bremen, Oldenburg, Uplengen,...

Hamburg, Bremen, Oldenburg, Uplengen, Leer, Groningen

Flixbus
27
01:05
Bialystok

Gent, Antwerpen, Rotterdam, Den...

Gent, Antwerpen, Rotterdam, Den Haag, Amsterdam, Osnabrück, Hannover, Braunschweig, Magdeburg, -->, Posen (Poznan), Warschau (Warszawa)

Flixbus
25
02:50
Bremen

Przemysl, Rzeszów, Krakau (Krakow),...

Przemysl, Rzeszów, Krakau (Krakow), Kattowitz (Katowice), Breslau (Wroclaw), Cottbus, -->, Hamburg

Flixbus
26
02:55
Medyka

Hamburg, -->, Cottbus, Breslau...

Hamburg, -->, Cottbus, Breslau (Wroclaw), Kattowitz (Katowice), Krakau (Krakow), Rzeszów, Przemysl

Flixbus
12
03:00
Warschau

Slubice, Poznan (Posen), Torun,...

Slubice, Poznan (Posen), Torun, Konin, Lodz, Olsztyn

Sindbad
23
03:15
Hamburg
Dresden, -->
Flixbus
15
03:15
Warschau (Warszawa)

Bonn, Köln/Bonn Flughafen, Leverkusen,...

Bonn, Köln/Bonn Flughafen, Leverkusen, Düsseldorf, Duisburg, Essen, Bochum, Dortmund, Hannover, -->, Posen (Poznan), Konin

Flixbus
25
03:15
Paris

Konin, Posen (Poznan), -->, Hannover,...

Konin, Posen (Poznan), -->, Hannover, Dortmund, Bochum, Essen, Duisburg, Düsseldorf, Leverkusen, Köln/Bonn Flughafen, Bonn

Flixbus
26
03:25
Prag
Rostock, -->, Dresden
Flixbus
23
04:10
Prag
-->, Dresden
Flixbus
27
04:35
Malmö

Kattowitz (Katowice), Breslau (Wroclaw),...

Kattowitz (Katowice), Breslau (Wroclaw), -->, Lübeck, Nykøbing, Kopenhagen

Flixbus
23
05:00
Lille

Warschau (Warszawa), Posen (Poznan),...

Warschau (Warszawa), Posen (Poznan), -->, Magdeburg, Braunschweig, Hannover, Osnabrück, Amsterdam, Den Haag, Rotterdam, Antwerpen, Gent

Flixbus
26
05:10
Krakau (Krakow)

Kopenhagen, Nykøbing, Lübeck, -->,...

Kopenhagen, Nykøbing, Lübeck, -->, Kattowitz (Katowice), Breslau (Wroclaw)

Flixbus
25
05:30
Bremerhaven
Wörlitz Tourist
27
06:00
Kattowitz (Katowice)

Rotterdam, Breda, Tilburg, Eindhoven,...

Rotterdam, Breda, Tilburg, Eindhoven, Düsseldorf, Duisburg, Essen, Gelsenkirchen, Dortmund, Hannover, -->, Breslau (Wroclaw), Gleiwitz (Gliwice)

Flixbus
25
06:15
Hamburg
Flixbus
15
06:20
Warschau (Warszawa)

Schwiebus (Swiebodzin), Lodsch...

Schwiebus (Swiebodzin), Lodsch (Lódz)

Flixbus
23
06:20
Swinemünde(Swinoujscie)

Stettin (Szczecin), Goleniów, Wollin,...

Stettin (Szczecin), Goleniów, Wollin, Misdroy (Miedzyzdroje)

Flixbus
24
06:30
Bratislava

Posen (Poznan), Leszno, Breslau...

Posen (Poznan), Leszno, Breslau (Wroclaw), Olmütz, Brünn (Brno), Wien Erdberg, Wien Flughafen

Flixbus
26
06:35
Brügge

Przemysl, Rzeszów, Krakau (Krakow),...

Przemysl, Rzeszów, Krakau (Krakow), Kattowitz (Katowice), Oppeln (Opole), Brieg (Brzeg), Breslau (Wroclaw), -->, Halle (Saale), Nordhausen, Kassel-Wilhelmshöhe, Dortmund, Essen, Düsseldorf, Brüssel, Gent

Flixbus
27
07:00
Zagreb
Dresden, Prag, Wien, Maribor
Flixbus
27
07:00
Herbstlicher Gardasee
BVB-Touristik
31
07:15
Stippvisite Stettin
BVB-Touristik
33
07:20
Bremen

Zhytomyr, Riwne, Lwiw (Lemberg),...

Zhytomyr, Riwne, Lwiw (Lemberg), -->, Hamburg

Flixbus
18
07:30
Hamburg
Lodsch (Lódz), Slubice, -->
Flixbus
23
07:30
Medyka

Aarhus, Vejle, Kolding, Flensburg,...

Aarhus, Vejle, Kolding, Flensburg, Kiel, Hamburg, -->, Breslau (Wroclaw), Kattowitz (Katowice), Krakau (Krakow), Rzeszów, Przemysl

Flixbus
25
07:40
München

Leipzig (Hbf), Hof, Weiden i.d.Oberpfalz,...

Leipzig (Hbf), Hof, Weiden i.d.Oberpfalz, Regensburg

Flixbus
11
07:40
Bad Lauchstädt
Wörlitz Tourist
31
07:40
Schatzkiste Böhmerwald
Wörlitz Tourist
32
08:00
Luxemburg

Magdeburg, Braunschweig, Göttingen,...

Magdeburg, Braunschweig, Göttingen, Kassel-Wilhelmshöhe, Bad Zwesten, Marburg, Gießen (Mathematikum), Frankfurt am Main (Hbf), Frankfurt Flughafen, Mainz, Kaiserslautern, Homburg, Saarbrücken

Flixbus
17
08:00
Rennes

Zella-Mehlis, Schweinfurt, Würzburg,...

Zella-Mehlis, Schweinfurt, Würzburg, Heilbronn, Kornwestheim, Pforzheim, Karlsruhe, Straßburg, Nancy, Metz, Paris, Le Mans

Flixbus
22
08:00
Zürich

Nürnberg, München, Friedrichshafen,...

Nürnberg, München, Friedrichshafen, Meersburg, Konstanz

Flixbus
24
08:00
Budapest
Prag, Brno (Brünn), Bratislava
Flixbus
25
08:00
Novi Pazar

Pozarevac, Kragujevac, Kraljevo,...

Pozarevac, Kragujevac, Kraljevo, Raska

Gameks
26
08:00
Budapest

Dresden, Bad Schandau, Liberec...

Dresden, Bad Schandau, Liberec (Reichenberg), Jicín, Hradec Králové (Königgrätz), Litomyšl (Leitomischl), Brno (Brünn), Wien

Flixbus
27
08:00
Fränkische Perlen
Wörlitz Tourist
33
08:05
Hrubieszów

Köln/Bonn Flughafen, Leverkusen,...

Köln/Bonn Flughafen, Leverkusen, Remscheid, Wuppertal, Bochum, Herne, Münster, Hannover, Magdeburg, -->, Posen (Poznan), Warszawa (Warschau), Lublin, Krasnystaw, Zamosc

Flixbus
21
08:15
Mittelalterliches Lübeck
BVB-Touristik
30
08:20
Stettin (Szczecin)
Flixbus
22
08:20
Romantisches Rheintal
Wörlitz Tourist
31
08:40
Prerow / Wustrow / Graal Müritz
Wörlitz Tourist
32
08:45
Flensburg
Hamburg, Neumünster
Flixbus
16
09:00
Gera

Halle (Saale), Merseburg, Weißenfels,...

Halle (Saale), Merseburg, Weißenfels, Zeitz

Flixbus
6
09:00
Wien Erdberg
Dresden, Prag
Flixbus
24
09:00
Prag
Dresden
RegioJet
27
09:00
Bansin
Hotel Zur Post, Villen im Park
Wörlitz Tourist
33
09:00
Düsseldorf

-->, Magdeburg, Aschersleben, Quedlinburg,...

-->, Magdeburg, Aschersleben, Quedlinburg, Blankenburg, Wernigerode, Bad Harzburg, Goslar, Clausthal-Zellerfeld, Osterode, Herzberg, Göttingen, Kassel-Wilhelmshöhe, Dortmund, Bochum, Essen

Flixbus
13
09:05
Gdynia

Posen (Poznan), Znin, Bromberg...

Posen (Poznan), Znin, Bromberg (Bydgoszcz), Danzig (Gdansk), Sopot

Flixbus
23
09:05
Köln/Bonn Flughafen

Khmelnytskyi, Ternopil, Lemberg...

Khmelnytskyi, Ternopil, Lemberg (Lwiw), -->, Magdeburg, Braunschweig, Hannover, Bielefeld, Dortmund, Essen, Duisburg, Düsseldorf

Flixbus
17
09:15
Kiel
Hamburg
Flixbus
15
09:15
Krakau
Trendtours
31
09:20
Zwickau
Chemnitz
Flixbus
7
09:20
München

Schleiz (Vogtland), Münchberg,...

Schleiz (Vogtland), Münchberg, Bayreuth

Flixbus
10
09:20
Malmö

Rostock, Nykobing, Kopenhagen

Rostock, Nykobing, Kopenhagen

Flixbus
21
09:20
Stettin (Szczecin)
Flixbus
22
09:20
Amsterdam

mit Anschlußfahrgästen aus der...

mit Anschlußfahrgästen aus der Ukraine, Rzeszów, Krakau (Krakow), Kattowitz (Katowice), Breslau (Wroclaw), -->, Arnhem, Utrecht

MV Logistic
24
09:40
Lübeck
Schwerin
Flixbus
13
09:40
Warschau-Modlin (Flughafen)

Warschau Mlociny (Metro Bahnhof),...

Warschau Mlociny (Metro Bahnhof), Warschau Busbahnhof Zachodnia (West), Lodsch (Lódz)

Flixbus
25
09:40
7-Seen-Tour-Teupitz
MeinReiseBus Berlin
28
09:45
Rotterdam

Hamburg, Groningen, Amsterdam Sloterdijk,...

Hamburg, Groningen, Amsterdam Sloterdijk, Amsterdam Schiphol Flughafen, Den Haag

Flixbus
24
10:00
Erfurt
Jena, Weimar
Flixbus
12
10:00
Brüssel

Braunschweig, Hannover, Dortmund,...

Braunschweig, Hannover, Dortmund, Bochum, Essen, Düsseldorf

Flixbus
22
10:00
Prag
Flixbus
26
10:00
Tetovo
Dresden, Kumanovo, Skopje
Niki Travel
28
10:00
Weißes Gold - Meißens Gloria
BVB-Touristik
32
10:00
Nordfriesland
Baumeister Reisen
33
10:10
Passau

-->, Hof, Selb, Marktredwitz, Weiden...

-->, Hof, Selb, Marktredwitz, Weiden i.d.Oberpfalz, Schwandorf, Regensburg, Straubing, Deggendorf

Flixbus
27
10:15
Hamburg
Flixbus
15
10:20
Warnemünde
-->, Rostock
Flixbus
11
10:45
Hamburg
Flixbus
16
11:00
Wien Erdberg
Dresden, Prag, Iglau (Jihlava)
Flixbus
27
11:00
Bonn

Przemysl, Rzeszów, Tarnow, Krakau...

Przemysl, Rzeszów, Tarnow, Krakau (Krakow), Kattowitz (Katowice), Oppeln (Opole), Breslau (Wroclaw), -->, Magdeburg, Bad Salzuflen, Gütersloh, Dortmund, Wuppertal, Leverkusen, Köln/Bonn Flughafen

Flixbus
12
11:30
Koblenz

Krosno Odrzanskie (Crossen a.d.Oder),...

Krosno Odrzanskie (Crossen a.d.Oder), Slubice, -->, Braunschweig, Göttingen, Kassel-Kaufungen, Marburg, Gießen (Mathematikum), Wetzlar, Montabaur

Flixbus
16
11:35
Warschau (Warszawa)

Besancon, Belfort, Mulhouse, Colmar,...

Besancon, Belfort, Mulhouse, Colmar, Straßburg, Kehl, Karlsruhe, Kornwestheim, Würzburg, Schweinfurt, Bamberg, Himmelkron, -->, Posen (Poznan)

Flixbus
22
11:40
Rzeszów

Breslau (Wroclaw ), Kattowitz (Katowice),...

Breslau (Wroclaw ), Kattowitz (Katowice), Krakau (Krakow), Tarnow

Flixbus
23
11:45
Aalborg

Hamburg, Kolding, Vejle, Aarhus

Hamburg, Kolding, Vejle, Aarhus

Flixbus
29
12:00
Dresden
Flixbus
12
12:00
Budapest
Prag, Brno (Brünn), Bratislava
Flixbus
24
12:00
Nordmazedonien

Kraseneves, Breclav, Brocke, Rusovce,...

Kraseneves, Breclav, Brocke, Rusovce, Rajka, Röske, Horgos, Presevo, Tabanovce, Demir Hisar

HAK Bus
25
12:00
Varna

Prag, Brno, Wien, Budapest, Sofia,...

Prag, Brno, Wien, Budapest, Sofia, Pazardzjik, Plovdiv, Stara Zagora, Sliven, Burgas

Arda-Tur
28
12:00
Emden

Debno, Kostrzyn nad Odra (Küstrin),...

Debno, Kostrzyn nad Odra (Küstrin), Slubice, -->, Hannover, Bremen, Delmenhorst, Oldenburg, Leer

Flixbus
13
12:15
Halle (Saale)
Flixbus
6
12:20
Danzig (Gdansk)

Bayreuth, Nürnberg, Ingolstadt,...

Bayreuth, Nürnberg, Ingolstadt, -->, Stettin (Szczecin), Kolberg (Kolobrzeg), Koszalin, Slupsk

Flixbus
23
12:35
Mannheim

Halbau (Ilowa), -->, Himmelkron,...

Halbau (Ilowa), -->, Himmelkron, Nürnberg, Wolpertshausen, Künzelsau, Neckarsulm, Heidelberg

Flixbus
11
12:40
München
Leipzig (Hbf), Hof, Regensburg
Flixbus
21
12:55
Oslo

-->, Kopenhagen, Malmö, Lund, Helsingborg,...

-->, Kopenhagen, Malmö, Lund, Helsingborg, Halmstadt, Göteborg

Flixbus
25
13:00
Hamburg

Magdeburg, Braunschweig, Celle,...

Magdeburg, Braunschweig, Celle, Bergen, Soltau

Flixbus
12
13:00
Hamburg
Flixbus
13
13:00
Wien Erdberg

Dresden, Prag, Znojmo (Autobusové...

Dresden, Prag, Znojmo (Autobusové nádraží)

Flixbus
26
13:00
Prag
Dresden
RegioJet
27
13:00
Warschau (Warszawa)

Hamburg, -->, Schwiebus (Swiebodzin),...

Hamburg, -->, Schwiebus (Swiebodzin), Posen (Poznan)

Flixbus
29
13:20
Stettin (Szczecin)
Flixbus
23
13:30
Nordmazedonien

Kumanovo, Skopje, Tetovo, Gostivar,...

Kumanovo, Skopje, Tetovo, Gostivar, Debar, Kicevo, Struga, Ohrid

Nasir Tours
25
13:30
Sofia, Plovdiv
Pazardzjik
Racic
26
13:30
Amsterdam

Lodsch (Lódz), Zgierz, Posen (Poznan),...

Lodsch (Lódz), Zgierz, Posen (Poznan), -->, Hannover, Bad Oeynhausen, Bünde, Osnabrück, Münster/Osnabrück Flughafen, Münster, Utrecht

Flixbus
27
13:40
Ostrau (Ostrava)

Halbau (Ilowa), Breslau (Wroclaw),...

Halbau (Ilowa), Breslau (Wroclaw), Brieg (Brzeg), Oppeln (Opole), Gleiwitz (Gliwice), Zabrze, Kattowitz (Katowice)

Flixbus
22
13:45
Thorn (Torun)

Metz, Luxemburg, Trier, Wiesbaden,...

Metz, Luxemburg, Trier, Wiesbaden, Frankfurt am Main (Hbf), Kassel-Wilhelmshöhe, Göttingen, Braunschweig, -->, Posen (Poznan), Gnesen (Gniezno), Hohensalza (Inowroclaw)

Flixbus
28
14:00
Kyiv

Lwiw (Lemberg), Riwne, Zhytomyr

Lwiw (Lemberg), Riwne, Zhytomyr

Shevchenko
15
14:00
Hamburg
Flixbus
16
14:00
Przemysl

Utrecht, Arnhem, -->, Breslau (Wroclaw),...

Utrecht, Arnhem, -->, Breslau (Wroclaw), Kattowitz (Katowice), Krakau (Krakow), Rzeszów, in Przemysl Anschlußmöglichkeiten in die Ukraine

MV Logistic
26
14:20
Oldenburg
Hannover, Bremen
Flixbus
13
14:20
Stuttgart SAB

Lodsch (Lódz), -->, Eisenberg,...

Lodsch (Lódz), -->, Eisenberg, Jena, Weimar, Ilmenau, Schweinfurt, Würzburg, Heilbronn, Kornwestheim

Flixbus
24
14:20
Leipzig
Flixbus
10
14:40
Troyes

Hohensalza (Inowroclaw), Gnesen...

Hohensalza (Inowroclaw), Gnesen (Gniezno), Posen (Poznan), -->, Braunschweig, Göttingen, Kassel-Wilhelmshöhe, Frankfurt am Main (Hbf), Wiesbaden, Trier, Luxemburg, Metz, Reims, Paris

Flixbus
29
14:40
Bukarest

Hamburg, -->, Leipzig, Dresden,...

Hamburg, -->, Leipzig, Dresden, Prag, Brünn (Brno), Bratislava, Budapest, Arad, Timisoara, Lugoj, Deva, Sebes, Sibiu (Hermannstadt), Fagaras, Brasov (Kronstadt), Ploiesti

Flixbus
31
15:00
München

-->, Schleiz (Vogtland), Bayreuth

-->, Schleiz (Vogtland), Bayreuth

Flixbus
6
15:00
Flensburg
Hamburg, Rendsburg, Schleswig
Flixbus
15
15:00
Riga

Warschau, Bialystok, Kaunas, Vilnius,...

Warschau, Bialystok, Kaunas, Vilnius, Panevežys

Ecolines
23
15:00
Tallinn

Warszawa (Warschau), Lomza, Suwalki...

Warszawa (Warschau), Lomza, Suwalki (Suwalken), Kaunas, Panevežys, Riga, Pärnu (Pernau)

Flixbus
24
15:00
Wien Erdberg
Dresden, Prag
Flixbus
26
15:00
Prag
Dresden
RegioJet
27
15:00
Nordmazedonien
IDO Tours
28
15:20
Zwickau
Chemnitz
Flixbus
7
15:30
Kiel
Hamburg
Flixbus
15
15:30
Krakau (Kraków)

Breslau (Wroclaw), Gleiwitz (Gliwice),...

Breslau (Wroclaw), Gleiwitz (Gliwice), Kattowitz (Katowice)

Flixbus
27
16:00
Erfurt
Jena, Weimar
Flixbus
11
16:00
Kyiv

Lwiw (Lemberg), Riwne, Zhytomyr

Lwiw (Lemberg), Riwne, Zhytomyr

WayGrand
22
16:00
Liberec

Dresden, Bautzen, Görlitz, Zittau

Dresden, Bautzen, Görlitz, Zittau

Flixbus
24
16:00
Chisinau
Ledianta Tur/ Bus-Lines
31
16:00
Warschau (Warszawa)

Kornwestheim, Heilbronn, Würzburg,...

Kornwestheim, Heilbronn, Würzburg, Schweinfurt, Ilmenau, Weimar, Jena, Eisenberg, -->, Lodsch (Lódz)

Flixbus
27
16:15
Gera

Halle (Saale), Merseburg, Weißenfels,...

Halle (Saale), Merseburg, Weißenfels, Zeitz

Flixbus
6
16:20
Stettin (Szczecin)
Flixbus
23
16:20
Rijeka
Prag, Wien, Maribor, Zagreb
Flixbus
25
16:30
Hamburg

Bayreuth, Schleiz (Vogtland), -->

Bayreuth, Schleiz (Vogtland), -->

Flixbus
7
16:40
Bromberg (Bydgoszcz)
Posen (Poznan), Znin
Flixbus
21
16:50
Warschau (Warszawa)

Utrecht, Münster, Münster/Osnabrück...

Utrecht, Münster, Münster/Osnabrück Flughafen, Osnabrück, Bünde, Bad Oeynhausen, Hannover, -->, Posen (Poznan), Zgierz, Lodsch (Lódz)

Flixbus
22
17:00
Kyiv

Düsseldorf, Duisburg, Essen, Dortmund,...

Düsseldorf, Duisburg, Essen, Dortmund, Bielefeld, Hannover, Braunschweig, Magdeburg, -->, Lwiw (Lemberg), Riwne, Zhytomyr

Euroclub
12
17:00
Trieste

Dresden, Prag, Ceské Budejovice...

Dresden, Prag, Ceské Budejovice (Budweis), Linz, Klagenfurt, Bled (Veldes), Ljubljana

Flixbus
25
17:00
Prag
Dresden
RegioJet
27
17:00
Flensburg

Posen (Poznan), Schwiebus (Swiebodzin),...

Posen (Poznan), Schwiebus (Swiebodzin), -->, Hamburg

Flixbus
17
17:05
Zielona Góra (Grünberg)

Montabaur, Wetzlar, Gießen (Mathematikum),...

Montabaur, Wetzlar, Gießen (Mathematikum), Marburg, Kassel-Kaufungen, Göttingen, Braunschweig, -->, Slubice, Krosno Odrzanskie (Crossen a.d.Oder)

Flixbus
15
17:20
Stargard
Stettin (Szczecin)
Flixbus
23
17:25
München

Slupsk, Koszalin, Kolberg (Kolobrzeg),...

Slupsk, Koszalin, Kolberg (Kolobrzeg), Stettin (Szczecin), -->, Bayreuth, Nürnberg, Ingolstadt

Flixbus
16
17:35
Medyka

Köln/Bonn Flughafen, Leverkusen,...

Köln/Bonn Flughafen, Leverkusen, Wuppertal, Dortmund, Gütersloh, Bad Salzuflen, Magdeburg, -->, Breslau (Wroclaw), Oppeln (Opole), Kattowitz (Katowice), Krakau (Krakow), Tarnow, Rzeszów, Przemysl

Flixbus
26
18:00
Tirana

Kukës, Rrëshen, Laç, Fushë-Kruja

Kukës, Rrëshen, Laç, Fushë-Kruja

Pati Travel
30
18:00
Gorzow

Leer, Oldenburg, Delmenhorst, Bremen,...

Leer, Oldenburg, Delmenhorst, Bremen, Hannover, -->, Slubice, Kostrzyn nad Odra (Küstrin), Debno

Flixbus
23
18:00
Prag

Göteborg, Halmstadt, Helsingborg,...

Göteborg, Halmstadt, Helsingborg, Lund, Malmö, Kopenhagen, -->

Flixbus
29
18:15
Kherson

Köln/Bonn Flughafen, Düsseldorf,...

Köln/Bonn Flughafen, Düsseldorf, Essen, Dortmund, Bielefeld, Hannover, Magdeburg, -->, Frankfurt/Oder, Slubice, Swiebodzin, Posen (Poznan), Lodsch (Lódz), Lublin, Lwiw (Lemberg), Zoloczyw, Tarnopol, Chmielnicki, Latyczów, Winnicia, Uman, Mikolajów

Lux Reisen/ KLR
18
18:15
Vinnytsia

Düsseldorf, Duisburg, Essen, Dortmund,...

Düsseldorf, Duisburg, Essen, Dortmund, Bielefeld, Hannover, Braunschweig, Magdeburg, -->, Lemberg (Lwiw), Ternopil, Khmelnytskyi

Flixbus
17
18:25
Breslau (Wroclaw)

Heidelberg, Neckarsulm, Künzelsau,...

Heidelberg, Neckarsulm, Künzelsau, Wolpertshausen, Nürnberg, Himmelkron, -->, Halbau (Ilowa)

Flixbus
25
18:40
Leipzig
Rostock, -->
Flixbus
10
19:00
Hamburg
Flixbus
15
19:00
Siófok
Dresden, Prag, Budapest
Flixbus
24
19:00
Paris
Hannover
Flixbus
25
19:00
Prag
Dresden
RegioJet
27
19:10
Lyon

Posen (Poznan), -->, Himmelkron,...

Posen (Poznan), -->, Himmelkron, Bamberg, Schweinfurt, Würzburg, Kornwestheim, Karlsruhe, Kehl, Straßburg, Colmar, Mulhouse, Belfort, Besancon

Flixbus
21
19:15
Halle (Saale)
Flixbus
6
19:20
Stettin (Szczecin)
Flixbus
22
19:20
Paris
Flixbus
26
19:45
Vilnius

Swiebodzin, Posen (Poznan), Konin,...

Swiebodzin, Posen (Poznan), Konin, Warschau (Warszawa), Bialystok, Augustov, Suwalki (Suwalken), Budzisko, Marijampole, Kaunas

Flixbus
24
19:55
Poznan (Posen)

Deggendorf, Straubing, Regensburg,...

Deggendorf, Straubing, Regensburg, Schwandorf, Weiden i.d.Oberpfalz, Marktredwitz, Selb, Hof, -->

Flixbus
26
20:00
Braunschweig
Magdeburg, Helmstedt
Flixbus
12
20:00
Dresden
Flixbus
15
20:00
Kyiv

Lwiw (Lemberg), Riwne, Zhytomyr

Lwiw (Lemberg), Riwne, Zhytomyr

Flixbus
27
20:00
Hamburg
Weimar, Jena, -->
Flixbus
10
20:40
Stettin (Szczecin)

Essen, Bochum, Dortmund, Kassel-Wilhelmshöhe,...

Essen, Bochum, Dortmund, Kassel-Wilhelmshöhe, Göttingen, Herzberg, Osterode, Clausthal-Zellerfeld, Goslar, Bad Harzburg, Wernigerode, Blankenburg, Quedlinburg, Aschersleben, Magdeburg, -->

Flixbus
24
20:45
Posen (Poznan)
Flixbus
22
20:50
Zürich

Leipzig, Ulm, Ravensburg, Friedrichshafen,...

Leipzig, Ulm, Ravensburg, Friedrichshafen, Meersburg, Konstanz

Flixbus
23
21:00
Brüssel

Hannover, Enschede, Arnhem, Nijmegen,...

Hannover, Enschede, Arnhem, Nijmegen, Eindhoven, Antwerpen

Flixbus
15
21:00
Zürich

Dresden, Chemnitz, Nürnberg, Kornwestheim,...

Dresden, Chemnitz, Nürnberg, Kornwestheim, Stuttgart SAB, Reutlingen, Tübingen, Villingen-Schwenningen, Schaffhausen

Flixbus
25
21:00
Mailand

Leipzig, München, Innsbruck, Bozen,...

Leipzig, München, Innsbruck, Bozen, Trient

Flixbus
26
21:00
Paris
Magdeburg, Braunschweig
Flixbus
27
21:15
Paris

Leipzig (Hbf), Jena, Wetzlar, Montabaur,...

Leipzig (Hbf), Jena, Wetzlar, Montabaur, Koblenz, Polch, Wittlich, Trier, Luxemburg, Thionville, Metz, Verdun, Reims

Flixbus
22
21:30
Zagreb

Dresden, Prag, Wien, Graz, Maribor

Dresden, Prag, Wien, Graz, Maribor

Flixbus
25
21:40
Kosice

Breslau (Wroclaw), Kattowitz (Katowice),...

Breslau (Wroclaw), Kattowitz (Katowice), Krakau (Krakow), Mischlenitz (Myslenice), Neumarkt (Nowy Targ), Zakopane, Bukowina Tatrz, Zdiar, Tatranská Lomnica, Starý Smokovec, Poprad, Levoca, Spisské Podhradie, Presov

Flixbus
27
21:45
Amsterdam
Hamburg, Bremen, Groningen
Flixbus
15
21:50
Saarbrücken

Leipzig, Frankfurt am Main (Hbf),...

Leipzig, Frankfurt am Main (Hbf), Frankfurt Airport, Mainz, Kaiserslautern, Homburg

Flixbus
11
22:00
Polen,Baltikum,Rußland (Ecolines) ***

Polen: Warschau, Bialystok, Suwalki...

Polen: Warschau, Bialystok, Suwalki ||| Litauen: Klaipeda, Vilnius, Kaunas ||| Lettland: Riga ||| Estland: Tallinn ||| Rußland: Moskau, St.Petersburg, Kaliningrad(außer Di+Fr) ||| Weißrussland: Brest, Minsk (außer Di) ||| Ukraine: Kyiv (Mo, Mi, Do, Sa)

Ecolines
12
22:00
Polen,Baltikum,Rußland (Ecolines) ***

Polen: Warschau, Bialystok, Suwalki...

Polen: Warschau, Bialystok, Suwalki ||| Litauen: Klaipeda, Vilnius, Kaunas ||| Lettland: Riga ||| Estland: Tallinn ||| Rußland: Moskau, St.Petersburg, Kaliningrad(außer Di+Fr) ||| Weißrussland: Brest, Minsk (außer Di) ||| Ukraine: Kyiv (Mo, Mi, Do, Sa)

Ecolines
13
22:00
Warschau Flughafen Chopina (WAW)
-->, Slubice, Lodsch (Lódz)
Flixbus
26
22:20
Stargard
Stettin (Szczecin)
Flixbus
24
22:35
Salzburg

Halle (Saale), Bayreuth, Nürnberg,...

Halle (Saale), Bayreuth, Nürnberg, München

Flixbus
15
22:35
Bonn

Zamosc, Krasnystaw, Lublin, Warschau...

Zamosc, Krasnystaw, Lublin, Warschau (Warszawa), Posen (Poznan), -->, Magdeburg, Hannover, Münster, Herne, Bochum, Wuppertal, Remscheid, Leverkusen, Köln/Bonn Flughafen

Flixbus
16
22:45
Aalborg

Przemysl, Rzeszów, Krakau (Krakow),...

Przemysl, Rzeszów, Krakau (Krakow), Kattowitz (Katowice), Breslau (Wroclaw), -->, Hamburg, Kiel, Flensburg, Kolding, Vejle, Aarhus

Flixbus
25
22:50
Villingen-Schwenningen

Magdeburg, Braunschweig, Göttingen,...

Magdeburg, Braunschweig, Göttingen, Marburg, Gießen (Mathematikum), Frankfurt am Main, Darmstadt, Mannheim, Heidelberg, Karlsruhe, Baden-Baden, Offenburg, Freiburg im Breisgau, Titisee Badeparadies

Flixbus
22
22:50
Arlanda Flughafen ARN

-->, Rostock, Kopenhagen, Malmö,...

-->, Rostock, Kopenhagen, Malmö, Helsingborg, Jönköping, Linköping, Norrköping, Stockholm

Flixbus
26
22:50
Kyiv

Hamburg, -->, Lwiw (Lemberg), Riwne,...

Hamburg, -->, Lwiw (Lemberg), Riwne, Zhytomyr

Flixbus
28
22:55
Gdynia

Posen (Poznan), Bromberg (Bydgoszcz),...

Posen (Poznan), Bromberg (Bydgoszcz), Thorn (Torun), Danzig (Gdansk), Zoppot (Sopot)

Flixbus
27
23:00
Budapest

Dresden, Prag, Brno (Brünn), Bratislava,...

Dresden, Prag, Brno (Brünn), Bratislava, Györ

Flixbus
11
23:20
Warschau-Modlin Flughafen (WMI)

Lodsch (Lódz), Warschau Flughafen...

Lodsch (Lódz), Warschau Flughafen Chopina (WAW), Warschau Busbahnhof Zachodnia, Warschau Mlociny (Metro Bahnhof)

Flixbus
25
23:30
München
Leipzig (Hbf), Nürnberg
Flixbus
15
23:50
Medyka

Gent, Brüssel, Düsseldorf, Essen,...

Gent, Brüssel, Düsseldorf, Essen, Dortmund, Kassel-Wilhelmshöhe, Nordhausen, Halle (Saale), -->, Breslau (Wroclaw), Brieg (Brzeg), Oppeln (Opole), Kattowitz (Katowice), Krakau (Krakow), Rzeszów, Przemysl

Flixbus
26
23:55
Den Haag

Gleiwitz (Gliwice), Breslau (Wroclaw),...

Gleiwitz (Gliwice), Breslau (Wroclaw), -->, Hannover, Dortmund, Gelsenkirchen, Essen, Duisburg, Düsseldorf, Eindhoven, Tilburg, Breda, Rotterdam

Flixbus
27
23:59
Wien Flughafen
Dresden, Prag
Flixbus
15
Time
Starting point
Via
Organizer
00:05
Bratislava

Wien Flughafen, Wien Erdberg, Brünn...

Wien Flughafen, Wien Erdberg, Brünn (Brno), Olmütz, Breslau (Wroclaw), Leszno, Posen (Poznan)

Flixbus
00:35
Warschau (Warszawa)

Lodsch (Lódz), Schwiebus (Swiebodzin)

Lodsch (Lódz), Schwiebus (Swiebodzin)

Flixbus
00:50
Lille

Gent, Antwerpen, Rotterdam, Den...

Gent, Antwerpen, Rotterdam, Den Haag, Amsterdam, Osnabrück, Hannover, Braunschweig, Magdeburg, -->, Posen (Poznan), Warschau (Warszawa)

Flixbus
01:00
Warschau

Olsztyn, Lodz, Konin, Torun, Poznan...

Olsztyn, Lodz, Konin, Torun, Poznan (Posen), Slubice

Sindbad
02:40
Opole

Przesmyl, Rzeszow, Krakow (Krakau),...

Przesmyl, Rzeszow, Krakow (Krakau), Katowice (Kattowitz), Chorzow, Zabrze, Strzelce Opolski, Gliwice, Opole (Oppeln), Brzeg, Olawa, Wroclaw (Breslau), Okmiany, Olszyna

Sindbad
02:45
Medyka

Przemysl, Rzeszów, Krakau (Krakow),...

Przemysl, Rzeszów, Krakau (Krakow), Kattowitz (Katowice), Breslau (Wroclaw), Cottbus, -->, Hamburg

Flixbus
02:50
Bremen

Hamburg, -->, Cottbus, Breslau...

Hamburg, -->, Cottbus, Breslau (Wroclaw), Kattowitz (Katowice), Krakau (Krakow), Rzeszów, Przemysl

Flixbus
03:05
Prag
Dresden, -->
Flixbus
03:05
Paris

Bonn, Köln/Bonn Flughafen, Leverkusen,...

Bonn, Köln/Bonn Flughafen, Leverkusen, Düsseldorf, Duisburg, Essen, Bochum, Dortmund, Hannover, -->, Posen (Poznan), Konin

Flixbus
03:05
Warschau (Warszawa)

Konin, Posen (Poznan), -->, Hannover,...

Konin, Posen (Poznan), -->, Hannover, Dortmund, Bochum, Essen, Duisburg, Düsseldorf, Leverkusen, Köln/Bonn Flughafen, Bonn

Flixbus
03:15
Kopenhagen
Rostock, -->, Dresden
Flixbus
04:00
Hamburg
-->, Dresden
Flixbus
04:25
Krakau (Krakow)

Kattowitz (Katowice), Breslau (Wroclaw),...

Kattowitz (Katowice), Breslau (Wroclaw), -->, Lübeck, Nykøbing, Kopenhagen

Flixbus
04:30
Kyiv
Zhytomyr, Rivno, Lviv
AdlerTrans/ Shevchenko
04:45
Bialystok

Warschau (Warszawa), Posen (Poznan),...

Warschau (Warszawa), Posen (Poznan), -->, Magdeburg, Braunschweig, Hannover, Osnabrück, Amsterdam, Den Haag, Rotterdam, Antwerpen, Gent

Flixbus
05:00
Melitopol

Odessa, Dnipro, Oleksandria, Kropywnyzkyj,...

Odessa, Dnipro, Oleksandria, Kropywnyzkyj, Uman, Winnyzja, Chmelnyzkyj, Ternopil, Lwiw (Lemberg)

Winew
05:00
Stettin (Szczecin)
Flixbus
05:00
Malmö

Kopenhagen, Nykøbing, Lübeck, -->,...

Kopenhagen, Nykøbing, Lübeck, -->, Kattowitz (Katowice), Breslau (Wroclaw)

Flixbus
05:50
Den Haag

Rotterdam, Breda, Tilburg, Eindhoven,...

Rotterdam, Breda, Tilburg, Eindhoven, Düsseldorf, Duisburg, Essen, Gelsenkirchen, Dortmund, Hannover, -->, Breslau (Wroclaw), Gleiwitz (Gliwice)

Flixbus
06:00
Zagreb

Maribor, Graz, Wien, Prag, Dresden

Maribor, Graz, Wien, Prag, Dresden

Flixbus
06:00
Amsterdam

Groningen, Leer, Uplengen, Oldenburg,...

Groningen, Leer, Uplengen, Oldenburg, Bremen, Hamburg

Flixbus
06:00
Sarajevo

Visoko, Kakanj, Zenica, Modrica

Visoko, Kakanj, Zenica, Modrica

Halilovic (SemiTimeS)
06:00
Kyiv

Zhytomyr, Rivne, Lemberg (Lwiw)

Zhytomyr, Rivne, Lemberg (Lwiw)

RegionAuto/ Buslines
06:00
Warschau-Modlin Flughafen (WMI)

Warschau Mlociny (Metro Bahnhof),...

Warschau Mlociny (Metro Bahnhof), Warschau Busbahnhof Zachodnia, Warschau Flughafen Chopina (WAW), Lodsch (Lódz)

Flixbus
06:25
Medyka

Przemysl, Rzeszów, Krakau (Krakow),...

Przemysl, Rzeszów, Krakau (Krakow), Kattowitz (Katowice), Oppeln (Opole), Brieg (Brzeg), Breslau (Wroclaw), -->, Halle (Saale), Nordhausen, Kassel-Wilhelmshöhe, Dortmund, Essen, Düsseldorf, Brüssel, Gent

Flixbus
06:35
München
Nürnberg, Leipzig (Hbf)
Flixbus
06:50
Villingen-Schwenningen

Titisee Badeparadies, Freiburg...

Titisee Badeparadies, Freiburg im Breisgau, Offenburg, Baden-Baden, Karlsruhe, Heidelberg, Mannheim, Darmstadt, Frankfurt am Main, Gießen (Mathematikum), Marburg, Göttingen, Braunschweig, Magdeburg

Flixbus
06:55
Kyiv

Zhytomyr, Riwne, Lwiw (Lemberg),...

Zhytomyr, Riwne, Lwiw (Lemberg), -->, Magdeburg, Braunschweig, Hannover, Bielefeld, Dortmund, Essen, Duisburg, Düsseldorf

Euroclub
06:55
Amsterdam Sloterdijk

Amsterdam Schiphol Airport, Osnabrück

Amsterdam Schiphol Airport, Osnabrück

Flixbus
07:00
Polen,Baltikum,Rußland

Polen: Warschau, Bialystok, Suwalki...

Polen: Warschau, Bialystok, Suwalki ||| Litauen: Klaipeda, Vilnius, Kaunas ||| Lettland: Riga ||| Estland: Tallinn ||| Rußland: Moskau, St.Petersburg, Kaliningrad (außer Di+Fr) ||| Weißrussland: Brest, Minsk (außer Di) ||| Ukraine: Kyiv (Mo, Mi, Do, Sa)

Ecolines
07:00
Polen,Baltikum,Rußland

Polen: Warschau, Bialystok, Suwalki...

Polen: Warschau, Bialystok, Suwalki ||| Litauen: Klaipeda, Vilnius, Kaunas ||| Lettland: Riga ||| Estland: Tallinn ||| Rußland: Moskau, St.Petersburg, Kaliningrad (außer Di+Fr) ||| Weißrussland: Brest, Minsk (außer Di) ||| Ukraine: Kyiv (Mo, Mi, Do, Sa)

Ecolines
07:05
Arlanda Flughafen ARN

Stockholm, Norrköping, Linköping,...

Stockholm, Norrköping, Linköping, Jönköping, Helsingborg, Malmö, Kopenhagen, Rostock

Flixbus
07:05
Stettin (Szczecin)
Flixbus
07:10
Kyiv

Zhytomyr, Riwne, Lwiw (Lemberg),...

Zhytomyr, Riwne, Lwiw (Lemberg), -->, Hamburg

Flixbus
07:20
Warschau Flughafen Chopina (WAW)
Lodsch (Lódz), Slubice, -->
Flixbus
07:20
Aalborg

Aarhus, Vejle, Kolding, Flensburg,...

Aarhus, Vejle, Kolding, Flensburg, Kiel, Hamburg, -->, Breslau (Wroclaw), Kattowitz (Katowice), Krakau (Krakow), Rzeszów, Przemysl

Flixbus
07:25
Gdynia

Zoppot (Sopot), Danzig (Gdansk),...

Zoppot (Sopot), Danzig (Gdansk), Thorn (Torun), Bromberg (Bydgoszcz), Posen (Poznan)

Flixbus
07:30
Salzburg

München, Nürnberg, Bayreuth, Halle...

München, Nürnberg, Bayreuth, Halle (Saale)

Flixbus
07:35
Kyiv

Zhytomyr, Riwne, Lwiw (Lemberg)

Zhytomyr, Riwne, Lwiw (Lemberg)

Flixbus
07:40
Budapest

Györ, Bratislava, Brno (Brünn),...

Györ, Bratislava, Brno (Brünn), Prag, Dresden

Flixbus
07:45
Bonn

Köln/Bonn Flughafen, Leverkusen,...

Köln/Bonn Flughafen, Leverkusen, Remscheid, Wuppertal, Bochum, Herne, Münster, Hannover, Magdeburg, -->, Posen (Poznan), Warszawa (Warschau), Lublin, Krasnystaw, Zamosc

Flixbus
08:05
Stargard
Stettin (Szczecin)
Flixbus
08:10
Saarbrücken

Homburg, Kaiserslautern, Mainz,...

Homburg, Kaiserslautern, Mainz, Frankfurt Airport, Frankfurt am Main (Hbf), Leipzig

Flixbus
08:15
Paris

Reims, Verdun, Metz, Thionville,...

Reims, Verdun, Metz, Thionville, Luxemburg, Trier, Wittlich, Polch, Koblenz, Montabaur, Wetzlar, Jena, Leipzig (Hbf)

Flixbus
08:25
Brüssel

Antwerpen, Eindhoven, Nijmegen,...

Antwerpen, Eindhoven, Nijmegen, Arnhem, Enschede, Hannover

Flixbus
08:35
Wien Flughafen
Prag, Dresden
Flixbus
08:35
Kosice

Presov, Spisské Podhradie, Levoca,...

Presov, Spisské Podhradie, Levoca, Poprad, Starý Smokovec, Tatranská Lomnica, Zdiar, Bukowina Tatrz, Zakopane, Neumarkt (Nowy Targ), Mischlenitz (Myslenice), Krakau (Krakow), Kattowitz (Katowice), Breslau (Wroclaw)

Flixbus
08:45
Paris
Hannover
Flixbus
08:45
Stettin (Szczecin)

-->, Magdeburg, Aschersleben, Quedlinburg,...

-->, Magdeburg, Aschersleben, Quedlinburg, Blankenburg, Wernigerode, Bad Harzburg, Goslar, Clausthal-Zellerfeld, Osterode, Herzberg, Göttingen, Kassel-Wilhelmshöhe, Dortmund, Bochum, Essen

Flixbus
08:55
Vinnytsia

Khmelnytskyi, Ternopil, Lemberg...

Khmelnytskyi, Ternopil, Lemberg (Lwiw), -->, Magdeburg, Braunschweig, Hannover, Bielefeld, Dortmund, Essen, Duisburg, Düsseldorf

Flixbus
09:00
Mailand

Trient, Bozen, Innsbruck, München,...

Trient, Bozen, Innsbruck, München, Leipzig

Flixbus
09:00
Zürich

Schaffhausen, Villingen-Schwenningen,...

Schaffhausen, Villingen-Schwenningen, Tübingen, Reutlingen, Stuttgart SAB, Kornwestheim, Nürnberg, Chemnitz, Dresden

Flixbus
09:00
Przemysl

mit Anschlußfahrgästen aus der...

mit Anschlußfahrgästen aus der Ukraine, Rzeszów, Krakau (Krakow), Kattowitz (Katowice), Breslau (Wroclaw), -->, Arnhem, Utrecht

MV Logistic
09:10
Amsterdam
Groningen, Bremen, Hamburg
Flixbus
09:10
Posen (Poznan)
Flixbus
09:50
Dresden
Flixbus
10:00
Braunschweig
Magdeburg
Flixbus
10:00
Posen (Poznan)

-->, Hof, Selb, Marktredwitz, Weiden...

-->, Hof, Selb, Marktredwitz, Weiden i.d.Oberpfalz, Schwandorf, Regensburg, Straubing, Deggendorf

Flixbus
10:10
Leipzig
-->, Rostock
Flixbus
10:15
Halle (Saale)
Flixbus
10:30
Kyiv
Eurovoyage
10:45
Medyka

Przemysl, Rzeszów, Tarnow, Krakau...

Przemysl, Rzeszów, Tarnow, Krakau (Krakow), Kattowitz (Katowice), Oppeln (Opole), Breslau (Wroclaw), -->, Magdeburg, Bad Salzuflen, Gütersloh, Dortmund, Wuppertal, Leverkusen, Köln/Bonn Flughafen

Flixbus
10:55
Siófok
Budapest, Prag, Dresden
Flixbus
11:00
Prag
Dresden
RegioJet
11:00
Vilnius

Kaunas, Marijampole, Budzisko,...

Kaunas, Marijampole, Budzisko, Suwalki (Suwalken), Augustov, Bialystok, Warschau (Warszawa), Konin, Posen (Poznan), Swiebodzin

Flixbus
11:15
Zielona Góra (Grünberg)

Krosno Odrzanskie (Crossen a.d.Oder),...

Krosno Odrzanskie (Crossen a.d.Oder), Slubice, -->, Braunschweig, Göttingen, Kassel-Kaufungen, Marburg, Gießen (Mathematikum), Wetzlar, Montabaur

Flixbus
11:15
Lyon

Besancon, Belfort, Mulhouse, Colmar,...

Besancon, Belfort, Mulhouse, Colmar, Straßburg, Kehl, Karlsruhe, Kornwestheim, Würzburg, Schweinfurt, Bamberg, Himmelkron, -->, Posen (Poznan)

Flixbus
11:45
Gorzow

Debno, Kostrzyn nad Odra (Küstrin),...

Debno, Kostrzyn nad Odra (Küstrin), Slubice, -->, Hannover, Bremen, Delmenhorst, Oldenburg, Leer

Flixbus
11:50
Hamburg
Flixbus
12:00
München

Bayreuth, Nürnberg, Ingolstadt,...

Bayreuth, Nürnberg, Ingolstadt, -->, Stettin (Szczecin), Kolberg (Kolobrzeg), Koszalin, Slupsk

Flixbus
12:05
Stettin (Szczecin)
Flixbus
12:20
Breslau (Wroclaw)

Halbau (Ilowa), -->, Himmelkron,...

Halbau (Ilowa), -->, Himmelkron, Nürnberg, Wolpertshausen, Künzelsau, Neckarsulm, Heidelberg

Flixbus
12:25
Gera

Zeitz, Weißenfels, Merseburg, Halle...

Zeitz, Weißenfels, Merseburg, Halle (Saale)

Flixbus
12:30
Nordmazedonien

Ohrid, Struga, Kicevo, Debar, Gostivar,...

Ohrid, Struga, Kicevo, Debar, Gostivar, Tetovo, Skopje, Kumanovo

Nasir Tours
12:40
Prag

-->, Kopenhagen, Malmö, Lund, Helsingborg,...

-->, Kopenhagen, Malmö, Lund, Helsingborg, Halmstadt, Göteborg

Flixbus
12:45
Flensburg

Hamburg, -->, Schwiebus (Swiebodzin),...

Hamburg, -->, Schwiebus (Swiebodzin), Posen (Poznan)

Flixbus
13:00
Prag
Dresden
RegioJet
13:05
Bromberg (Bydgoszcz)
Znin, Posen (Poznan)
Flixbus
13:10
Warschau (Warszawa)

Lodsch (Lódz), Zgierz, Posen (Poznan),...

Lodsch (Lódz), Zgierz, Posen (Poznan), -->, Hannover, Bad Oeynhausen, Bünde, Osnabrück, Münster/Osnabrück Flughafen, Münster, Utrecht

Flixbus
13:15
Erfurt
Weimar, Jena
Flixbus
13:20
Zwickau
Chemnitz
Flixbus
13:25
Paris

Metz, Luxemburg, Trier, Wiesbaden,...

Metz, Luxemburg, Trier, Wiesbaden, Frankfurt am Main (Hbf), Kassel-Wilhelmshöhe, Göttingen, Braunschweig, -->, Posen (Poznan), Gnesen (Gniezno), Hohensalza (Inowroclaw)

Flixbus
13:30
Riga

Panevežys, Vilnius, Kaunas, Bialystok,...

Panevežys, Vilnius, Kaunas, Bialystok, Warschau

Ecolines
13:35
Oldenburg
Bremen, Hannover
Flixbus
13:40
Amsterdam

Utrecht, Arnhem, -->, Breslau (Wroclaw),...

Utrecht, Arnhem, -->, Breslau (Wroclaw), Kattowitz (Katowice), Krakau (Krakow), Rzeszów, in Przemysl Anschlußmöglichkeiten in die Ukraine

MV Logistic
13:45
Kiel
Hamburg
Flixbus
13:55
Trieste

Ljubljana, Bled (Veldes), Klagenfurt,...

Ljubljana, Bled (Veldes), Klagenfurt, Lindau, Ceské Budejovice (Budweis), Prag, Dresden

Flixbus
14:00
Prijepolje
Novi Pazar
Pejic Tours
14:00
Warschau (Warszawa)

Lodsch (Lódz), -->, Eisenberg,...

Lodsch (Lódz), -->, Eisenberg, Jena, Weimar, Ilmenau, Schweinfurt, Würzburg, Heilbronn, Kornwestheim

Flixbus
14:10
Krakau (Kraków)

Kattowitz (Katowice), Gleiwitz...

Kattowitz (Katowice), Gleiwitz (Gliwice), Breslau (Wroclaw)

Flixbus
14:10
Rostock
Flixbus
14:20
Thorn (Torun)

Hohensalza (Inowroclaw), Gnesen...

Hohensalza (Inowroclaw), Gnesen (Gniezno), Posen (Poznan), -->, Braunschweig, Göttingen, Kassel-Wilhelmshöhe, Frankfurt am Main (Hbf), Wiesbaden, Trier, Luxemburg, Metz, Reims, Paris

Flixbus
14:25
Hamburg

-->, Schleiz (Vogtland), Bayreuth

-->, Schleiz (Vogtland), Bayreuth

Flixbus
14:25
Bremen

Hamburg, -->, Leipzig, Dresden,...

Hamburg, -->, Leipzig, Dresden, Prag, Brünn (Brno), Bratislava, Budapest, Arad, Timisoara, Lugoj, Deva, Sebes, Sibiu (Hermannstadt), Fagaras, Brasov (Kronstadt), Ploiesti

Flixbus
14:30
Rijeka
Zagreb, Maribor, Wien, Prag
Flixbus
14:50
Liberec

Zittau, Görlitz, Bautzen, Dresden

Zittau, Görlitz, Bautzen, Dresden

Flixbus
14:50
Nürnberg
Erlangen, Bamberg
Flixbus
15:00
Prag
Dresden
RegioJet
15:05
Tallinn

Pärnu (Pernau), Riga, Panevežys,...

Pärnu (Pernau), Riga, Panevežys, Kaunas, Suwalki (Suwalken), Lomza, Warszawa (Warschau)

Flixbus
15:05
Stettin (Szczecin)
Flixbus
15:15
Hamburg
Flixbus
15:45
Stuttgart SAB

Kornwestheim, Heilbronn, Würzburg,...

Kornwestheim, Heilbronn, Würzburg, Schweinfurt, Ilmenau, Weimar, Jena, Eisenberg, -->, Lodsch (Lódz)

Flixbus
15:55
Wien Erdberg

Znojmo (Autobusové nádraží), Iglau...

Znojmo (Autobusové nádraží), Iglau (Jihlava), Prag, Dresden

Flixbus
15:55
München

Bayreuth, Schleiz (Vogtland), -->

Bayreuth, Schleiz (Vogtland), -->

Flixbus
16:00
Kherson

Mikolajów, Odessa, Uman, Winnicia,...

Mikolajów, Odessa, Uman, Winnicia, Latyczów, Chmielnicki, Tarnopol, Zoloczyw, Lwów, Lublin, Lódz, Poznan (Posen), Swiebodzin, Slubice, Frankfurt/Oder, -->, Magdeburg, Hannover, Bielefeld, Dortmund, Essen, Düsseldorf, Köln/Bonn Flughafen

Lux Reisen/ KLR
16:05
Stettin (Szczecin)
Flixbus
16:20
Amsterdam

Utrecht, Münster, Münster/Osnabrück...

Utrecht, Münster, Münster/Osnabrück Flughafen, Osnabrück, Bünde, Bad Oeynhausen, Hannover, -->, Posen (Poznan), Zgierz, Lodsch (Lódz)

Flixbus
16:30
Wien Erdberg
Prag, Dresden
Flixbus
16:40
Köln

Düsseldorf, Duisburg, Essen, Dortmund,...

Düsseldorf, Duisburg, Essen, Dortmund, Bielefeld, Hannover, Braunschweig, Magdeburg, -->, Lwiw (Lemberg), Riwne, Zhytomyr

Euroclub
16:45
Halle (Saale)
Flixbus
16:45
Hamburg
Flixbus
16:50
Koblenz

Montabaur, Wetzlar, Gießen (Mathematikum),...

Montabaur, Wetzlar, Gießen (Mathematikum), Marburg, Kassel-Kaufungen, Göttingen, Braunschweig, -->, Slubice, Krosno Odrzanskie (Crossen a.d.Oder)

Flixbus
16:50
Warschau (Warszawa)

Posen (Poznan), Schwiebus (Swiebodzin),...

Posen (Poznan), Schwiebus (Swiebodzin), -->, Hamburg

Flixbus
17:00
Prag
Dresden
RegioJet
17:05
Danzig (Gdansk)

Slupsk, Koszalin, Kolberg (Kolobrzeg),...

Slupsk, Koszalin, Kolberg (Kolobrzeg), Stettin (Szczecin), -->, Bayreuth, Nürnberg, Ingolstadt

Flixbus
17:15
Bonn

Köln/Bonn Flughafen, Leverkusen,...

Köln/Bonn Flughafen, Leverkusen, Wuppertal, Dortmund, Gütersloh, Bad Salzuflen, Magdeburg, -->, Breslau (Wroclaw), Oppeln (Opole), Kattowitz (Katowice), Krakau (Krakow), Tarnow, Rzeszów, Przemysl

Flixbus
17:45
Varna

Burgas, Sliven, Stara Zagora, Plovdiv,...

Burgas, Sliven, Stara Zagora, Plovdiv, Pazardzhik, Sofia, Budapest, Wien, Brno, Prag

Arda-Tur
17:45
Emden

Leer, Oldenburg, Delmenhorst, Bremen,...

Leer, Oldenburg, Delmenhorst, Bremen, Hannover, -->, Slubice, Kostrzyn nad Odra (Küstrin), Debno

Flixbus
17:45
Oslo

Göteborg, Halmstadt, Helsingborg,...

Göteborg, Halmstadt, Helsingborg, Lund, Malmö, Kopenhagen, -->

Flixbus
17:50
Flensburg
Schleswig, Rendsburg, Hamburg
Flixbus
17:55
Wien Erdberg
Prag, Dresden
Flixbus
18:00
Tirana

Fushë-Kruja, Laç, Rrëshen, Kukës

Fushë-Kruja, Laç, Rrëshen, Kukës

Pati Travel
18:00
Bonn

Köln/Bonn Flughafen, Düsseldorf,...

Köln/Bonn Flughafen, Düsseldorf, Essen, Dortmund, Bielefeld, Hannover, Magdeburg, -->, Frankfurt/Oder, Slubice, Swiebodzin, Posen (Poznan), Lodsch (Lódz), Lublin, Lwiw (Lemberg), Zoloczyw, Tarnopol, Chmielnicki, Latyczów, Winnicia, Uman, Mikolajów

Lux Reisen/ KLR
18:05
Stettin (Szczecin)
Flixbus
18:05
Köln/Bonn Flughafen

Düsseldorf, Duisburg, Essen, Dortmund,...

Düsseldorf, Duisburg, Essen, Dortmund, Bielefeld, Hannover, Braunschweig, Magdeburg, -->, Lemberg (Lwiw), Ternopil, Khmelnytskyi

Flixbus
18:05
Mannheim

Heidelberg, Neckarsulm, Künzelsau,...

Heidelberg, Neckarsulm, Künzelsau, Wolpertshausen, Nürnberg, Himmelkron, -->, Halbau (Ilowa)

Flixbus
18:15
Hamburg

Soltau, Bergen, Celle, Braunschweig,...

Soltau, Bergen, Celle, Braunschweig, Magdeburg

Flixbus
18:20
Rzeszów

Tarnow, Krakau (Krakow), Kattowitz...

Tarnow, Krakau (Krakow), Kattowitz (Katowice), Breslau (Wroclaw )

Flixbus
18:30
Warnemünde
Rostock, -->
Flixbus
18:45
Hamburg
Flixbus
18:50
Dresden
Flixbus
18:50
Warschau (Warszawa)

Posen (Poznan), -->, Himmelkron,...

Posen (Poznan), -->, Himmelkron, Bamberg, Schweinfurt, Würzburg, Kornwestheim, Karlsruhe, Kehl, Straßburg, Colmar, Mulhouse, Belfort, Besancon

Flixbus
19:00
Rennes

Le Mans, Paris, Metz, Nancy, Straßburg,...

Le Mans, Paris, Metz, Nancy, Straßburg, Karlsruhe, Pforzheim, Kornwestheim, Heilbronn, Würzburg, Schweinfurt, Zella-Mehlis

Flixbus
19:00
Gera

Zeitz, Weißenfels, Merseburg, Halle...

Zeitz, Weißenfels, Merseburg, Halle (Saale)

Flixbus
19:05
Budapest
Bratislava, Brno (Brünn), Prag
Flixbus
19:05
Stettin (Szczecin)
Flixbus
19:30
Aalborg

Aarhus, Vejle, Kolding, Hamburg

Aarhus, Vejle, Kolding, Hamburg

Flixbus
19:30
Zwickau
Chemnitz
Flixbus
19:40
Passau

Deggendorf, Straubing, Regensburg,...

Deggendorf, Straubing, Regensburg, Schwandorf, Weiden i.d.Oberpfalz, Marktredwitz, Selb, Hof, -->

Flixbus
19:45
Hamburg
Flixbus
19:50
Erfurt
Weimar, Jena, -->
Flixbus
19:55
Wien Erdberg
Prag, Dresden
Flixbus
20:00
Prag
Dresden
RegioJet
20:00
Lübeck
Schwerin
Flixbus
20:20
Ostrau (Ostrava)

Kattowitz (Katowice), Zabrze, Gleiwitz...

Kattowitz (Katowice), Zabrze, Gleiwitz (Gliwice), Oppeln (Opole), Brieg (Brzeg), Breslau (Wroclaw), Halbau (Ilowa)

Flixbus
20:25
Düsseldorf

Essen, Bochum, Dortmund, Kassel-Wilhelmshöhe,...

Essen, Bochum, Dortmund, Kassel-Wilhelmshöhe, Göttingen, Herzberg, Osterode, Clausthal-Zellerfeld, Goslar, Bad Harzburg, Wernigerode, Blankenburg, Quedlinburg, Aschersleben, Magdeburg, -->

Flixbus
20:30
Zürich

Konstanz, Meersburg, Friedrichshafen,...

Konstanz, Meersburg, Friedrichshafen, München, Nürnberg

Flixbus
20:35
Warschau-Modlin (Flughafen)

Lodsch (Lódz), Warschau Busbahnhof...

Lodsch (Lódz), Warschau Busbahnhof Zachodnia (West), Warschau Mlociny (Metro Bahnhof)

Flixbus
20:40
Budapest

Wien, Brno (Brünn), Litomyšl (Leitomischl),...

Wien, Brno (Brünn), Litomyšl (Leitomischl), Hradec Králové (Königgrätz), Jicín, Liberec (Reichenberg), Bad Schandau, Dresden

Flixbus
20:55
Brüssel

Düsseldorf, Essen, Bochum, Dortmund,...

Düsseldorf, Essen, Bochum, Dortmund, Hannover, Braunschweig

Flixbus
21:00
Malmö

Kopenhagen, Nykobing, Rostock

Kopenhagen, Nykobing, Rostock

Flixbus
21:05
Budapest

Györ, Bratislava, Brno (Brünn),...

Györ, Bratislava, Brno (Brünn), Prag

Flixbus
21:15
Gdynia

Sopot, Danzig (Gdansk), Bromberg...

Sopot, Danzig (Gdansk), Bromberg (Bydgoszcz), Znin, Posen (Poznan)

Flixbus
21:40
Hamburg
-->, Slubice, Lodsch (Lódz)
Flixbus
21:45
Kiel
Hamburg
Flixbus
21:55
Wien Erdberg
Prag, Dresden
Flixbus
22:10
St.Gallen

Dornbirn, Bregenz, Lindau, München,...

Dornbirn, Bregenz, Lindau, München, Regensburg, Weiden i.d.Oberpfalz, Hof, Leipzig (Hbf)

Flixbus
22:15
Luxemburg

Saarbrücken, Homburg, Kaiserslautern,...

Saarbrücken, Homburg, Kaiserslautern, Mainz, Frankfurt Flughafen, Frankfurt am Main (Hbf), Gießen (Mathematikum), Marburg, Bad Zwesten, Kassel-Wilhelmshöhe, Göttingen, Braunschweig, Magdeburg

Flixbus
22:15
München

Bayreuth, Münchberg, Schleiz (Vogtland)

Bayreuth, Münchberg, Schleiz (Vogtland)

Flixbus
22:15
Flensburg
Neumünster, Hamburg
Flixbus
22:20
Hrubieszów

Zamosc, Krasnystaw, Lublin, Warschau...

Zamosc, Krasnystaw, Lublin, Warschau (Warszawa), Posen (Poznan), -->, Magdeburg, Hannover, Münster, Herne, Bochum, Wuppertal, Remscheid, Leverkusen, Köln/Bonn Flughafen

Flixbus
22:35
Medyka

Przemysl, Rzeszów, Krakau (Krakow),...

Przemysl, Rzeszów, Krakau (Krakow), Kattowitz (Katowice), Breslau (Wroclaw), -->, Hamburg, Kiel, Flensburg, Kolding, Vejle, Aarhus

Flixbus
22:35
Prag

-->, Rostock, Kopenhagen, Malmö,...

-->, Rostock, Kopenhagen, Malmö, Helsingborg, Jönköping, Linköping, Norrköping, Stockholm

Flixbus
22:40
Bremen

Hamburg, -->, Lwiw (Lemberg), Riwne,...

Hamburg, -->, Lwiw (Lemberg), Riwne, Zhytomyr

Flixbus
22:45
Rotterdam

Den Haag, Amsterdam Schiphol Flughafen,...

Den Haag, Amsterdam Schiphol Flughafen, Amsterdam Sloterdijk, Groningen, Hamburg

Flixbus
23:20
Hamburg
Flixbus
23:40
Brügge

Gent, Brüssel, Düsseldorf, Essen,...

Gent, Brüssel, Düsseldorf, Essen, Dortmund, Kassel-Wilhelmshöhe, Nordhausen, Halle (Saale), -->, Breslau (Wroclaw), Brieg (Brzeg), Oppeln (Opole), Kattowitz (Katowice), Krakau (Krakow), Rzeszów, Przemysl

Flixbus
23:45
Kattowitz (Katowice)

Gleiwitz (Gliwice), Breslau (Wroclaw),...

Gleiwitz (Gliwice), Breslau (Wroclaw), -->, Hannover, Dortmund, Gelsenkirchen, Essen, Duisburg, Düsseldorf, Eindhoven, Tilburg, Breda, Rotterdam

Flixbus
23:55
Zagreb
Maribor, Wien, Prag, Dresden
Flixbus
Note: The destinations shown under Departures and Arrivals in the timetable information are only an excerpt of the respective routes. Timetables and stops are subject to change at any time. Please note the notices and announcements directly at the ZOB. All information is without guarantee.
Location plan
The ZOB is located near the Expo-Centre City in the Berlin district of Charlottenburg-Wilmersdorf; the address is Masurenallee 4-6 in 14057 Berlin, right opposite the Funkturm. The site extends from Soorstrasse in the west to Messedamm and from Bredtschneiderstrasse in the north to Masurenallee. Our map of the area will help you to orient yourself easily. Alternatively, you can ask our service staff at the information counter to help you.
How to get to the ZOB
Journey per Train
The underground station Kaiserdamm (U2) and the S-Bahn suburban railway station Messe Nord/ICC on the ring line (S41/42/46) are both about 400 meters away.
Journey per Bus
You can reach the bus station directly via the BVG (Berlin public transport) bus routes M49, 139 and 218.
Journey per Car
If visiting the ZOB or picking up passengers, you can use the car park right next to the ZOB. Access is via Masurenallee/Soorstrasse.
Parking at the Soorstr.
Our car parking lot for visitors and pick-ups is not available until further notice. Please use the public parking spaces on Masurenallee or Messedamm instead.
Barrier-free access
The ZOB also provides services for customers with limited mobility who may feel unsafe or require support. If you use a wheelchair, wheeled walker or walking aid, or are visually impaired or blind, deaf or require assistance with mobility, we offer information and services to enable you to enjoy a barrier-free journey. Public transport provides barrier-free access to the ZOB via the M49 bus route. Please leave the bus at the bus stop Masurenallee/ZOB (Berlin) --> towards Heerstrasse/Nennhauser Damm and use the barrier-free entrance through the waiting room to gain access to the ZOB.
Passenger rights
As a passenger you have rights and duties. These are regulated in the summary of passenger rights in motorised bus transport. In case of a dispute relating to your journey, please address the bus company concerned directly.